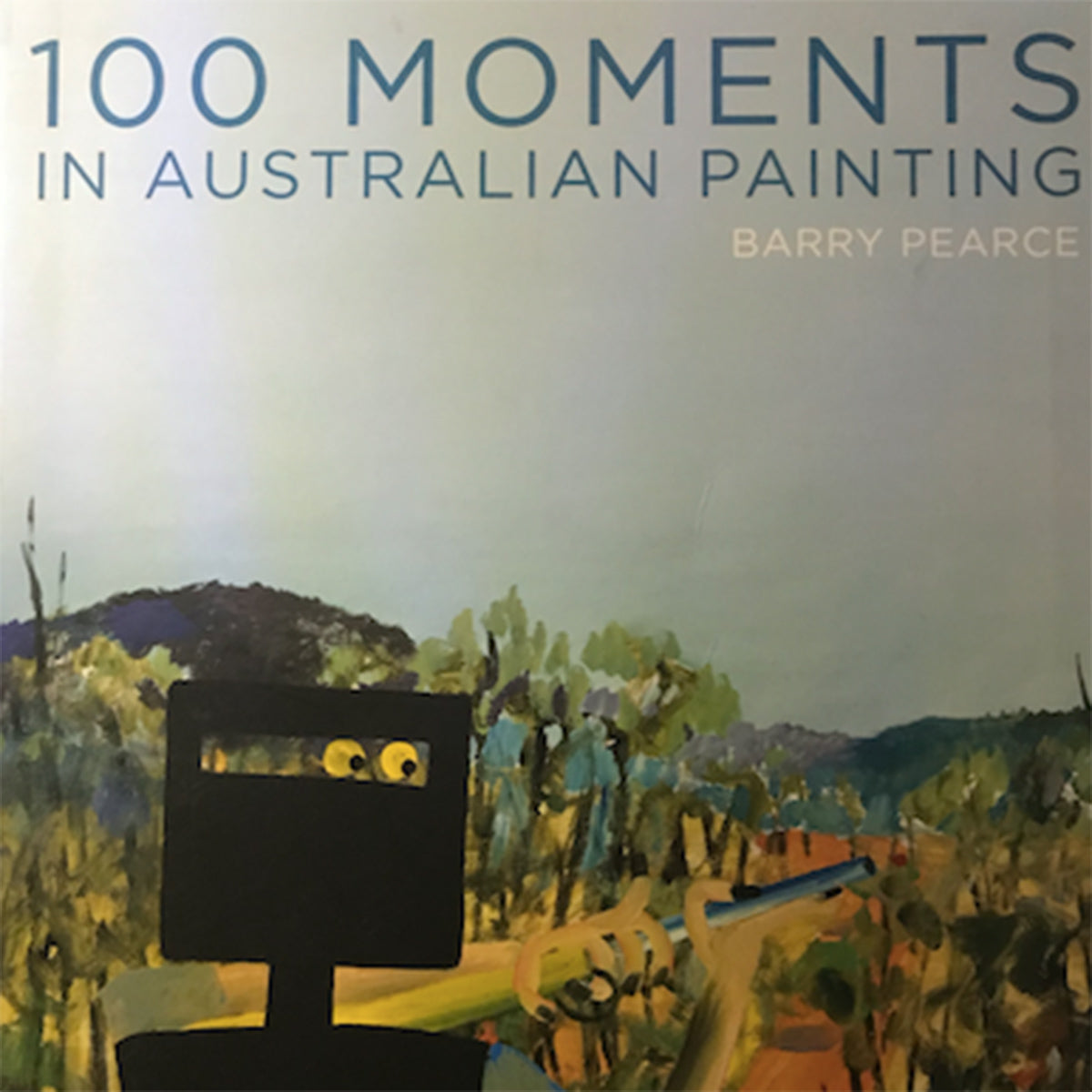 Curator, author, researcher, lecturer, educator, commentator
Current position:
Emeritus Curator of Australian Art, Art Gallery of New South Wales
Born Adelaide, South Australia 1944
Studied University of Adelaide, Western Teachers College and South Australian School of Art
Education Officer then Senior Education Officer, Art Gallery of South Australia 1967-70
Harold Wright Scholar, British Museum, London 1971-72
Lived in London 1971-74
Centenary Medal for service to Australian society and Australian art, awarded 2003
Fellow, University of South Australia, conferred 2016
Curator of Prints and Drawings, Art Gallery of South Australia 1975-76; Curator of Paintings, Art Gallery of Western Australia 1977-78; Appointed Art Gallery of New South Wales as Curator of Australian Art1978-88, Senior Curator of Australian Art 1988-95, Head Curator of Australian Art since 1996. Retired 2011; currently (inaugural) Emeritus Curator of AGNSW; Treasurer, International Association of Art Critics (Australian Section) 2016-18.
Major exhibitions curated, including nationally touring retrospectives of Sali Herman, Elioth Gruner, John Passmore, Jeffrey Smart, Francis Lymburner, Kevin Connor, Donald Friend, Arthur Boyd, Brett Whiteley, William Dobell, Margaret Olley, Charles Conder, Sidney Nolan and most recently Justin O'Brien, an expatriate painter who lived in Rome, December 2010 – February 2011. Curated Master of stillness: Jeffrey Smart paintings 1940-2011 to celebrate the 21st anniversary of amalgamation of the South Australian School of Art with the University of South Australia, opened Samstag Museum of Art and Carrick Hill in Adelaide October 2012; Geoff Wilson: Interrogated landscape, also for the Samstag Museum of Art, opened July 2015. More recently, curated Genesis of a painter: Guy Warren at 95, S H Ervin Gallery, Sydney, opened April 2016.
Thematic exhibitions curated include The artist and the patron (for the Australian Bicentennial celebrations), Terra Australis: the furthest shore (also for the Bicentennial), Mood and moment: a century of Australian landscape (touring China), Two hundred years of Australian Painting (touring Japan), Australian Icons (for the Australian Olympic Games 2000-02), Parallel Visions 2002. 
Main publications include: catalogues of above exhibitions; books Australian artists - Australian birds, Kevin Connor, David Strachan, Frank Hodgkinson, Brett Whiteley: Art a&Life, Michael Johnson, Jeffrey Smart, the last in a new updated edition 2011, and Margaret Olley, launched May 2012, 100 moments in Australian painting based on the AGNSW collection, as well Geoff Wilson: Interrogated landscape, the first book on this South Australian painter, to accompany his retrospective at the Samstag Museum of Art in Adelaide 2015. 
Contributing critic and essayist for innumerable books, catalogues, magazines and journals over several decades on historical and living Australian artists, the latest Man in a room on the benefactor Howard Hinton for the New England Regional Art Museum and Margaret Olley, Gypsy Benefactor for the catalogue to an exhibition at the S H Ervin Gallery in Sydney in 2019 a frequent reviewer and obituary writer for art magazines and newspapers, most recently the Australian and the Australian Financial Review; and a contributor to the Australian Dictionary of Biography over many years, the latest an entry on Brett Whiteley.
Most recent exhibition curated, Arthur Boyd at Shoalhaven: Landscape of the soul, Bundanon Trust 2019, currently on national tour, followed by a retrospective of Sydney artist Peter Kingston, First Light, to be opened at the S H Ervin Gallery during December 2020, coinciding with a major new book on the artist published by Beagle Press 2019-2020.
Over four decades has lectured extensively in the field of Australian art, historical to contemporary, and European art where passion dictated, mainly in Australia, but also Russia, China and Japan. During this period has appeared as a consultant and commentator in many television documentaries and radio programs on the subject of Australian art, most recently for ABCTV on the Ballet Russes and in 2007 Sidney Nolan, then in 2012 Margaret Olley: a life in paint, followed by Master of stillness, on the work of Jeffrey Smart, and Justin O'Brien, the Sacred Music of Colour, broadcast with Compass, ABCTV, July 2020.